Welcome to the hill of Oslavia, where history, culture, tradition, nature and wine tourism are waiting for you, to make you live a unique experience.
The Oslavia Benches Promenade
Come and discover our territory through a suggestive walking trail, that you can do on your own, and that will bring you to visit the most beautiful natural landscapes in Oslavia. The Oslavia Benches Promenade is a way to transform a simple seat in an authentic story about who we are and our history, inviting everybody to be part of it.
Follow the trail between nature and vineyards, and discover the 7 orange benches, one for every winery of the APRO (Association of Producers of the Ribolla di Oslavia). These "orange spots" are a metaphor, an invitation to visitors to find them, to admire the view, to discover the history and the future of this land. Relax and let your eyes wander towards the horizon.
The path winds alongside the main road but never crosses it, along trails in the middle of vineyards. We suggest you to start your visit from the military memorial in Oslavia, and continue until the last bench, located at the border with San Floriano village. For seeing the detailed track, please open the route on Google Maps. The path is complete with information signs, to let you walk in total safety and discover, at each bench, the messages that the producers decided to offer to the visitors.
It is a promenade suitable for everyone, with a pair of good trekking boots, and can be completed in 4-5 hours, or made just partially.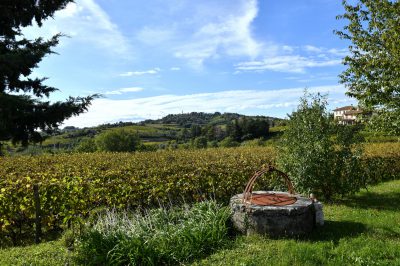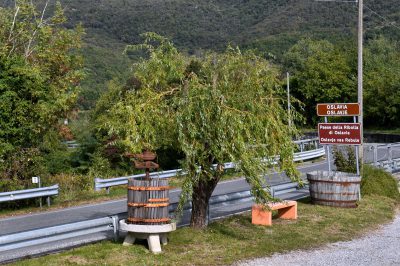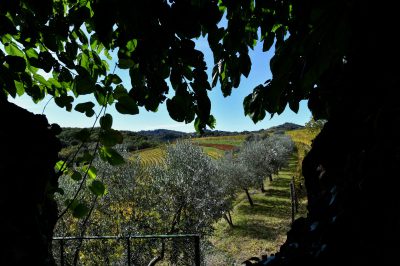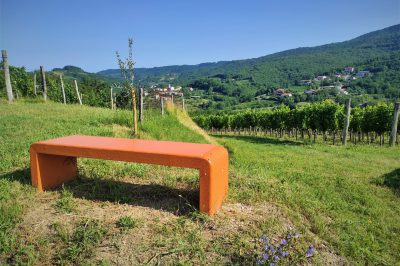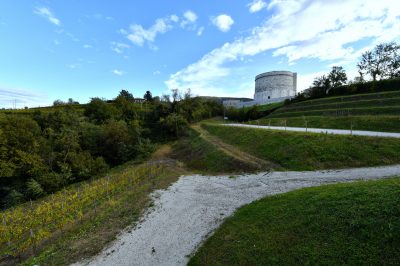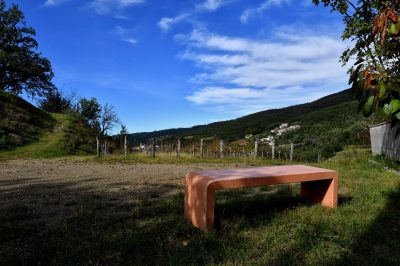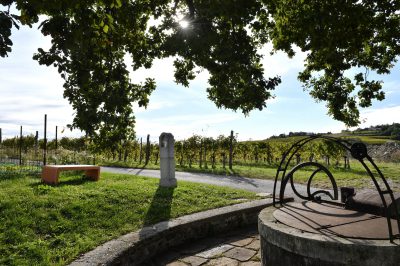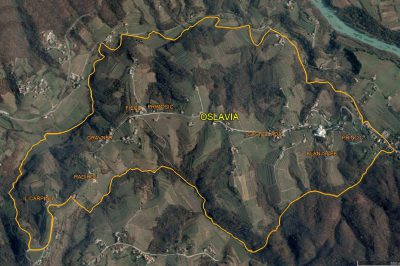 RibolliAMO
Every year, the first weekend of October, RibolliAMO takes place in Oslavia: it is a unique event, reserved to the press, that offers the journalists the opportunity to see the process of the maceration with their own eyes, and to taste a preview of the new vintage of the Ribolla di Oslavia.
The first edition took place in 2018, organized and wanted by the Association of Producers of the Ribolla di Oslavia (APRO), that includes 7 wineries: Dario Princic, La Castellada, Primosic, Fiegl, Gravner, Radikon and Il Carpino.
The event involves the public as well, with different activities every year: over the years, we organized guided tours in the vineyards, picnics in the vineyards, visits to the museum of the Great War and many other activities. To be updated about the activities planned for the next edition, please follow the Facebook page facebook.com/ribollawine.